Create e-learning courses within seconds
Create new courses and provide them with visual and interactive content or update completed training courses so you can spend time on other things.
Generate e-learning content in seconds
WEB EDITOR
From the intuitive web editor you can create e-learning courses or upload text, images, audio and video content.

All formats (DOC, TXT, PDF, HTML, MP3, MP4, AVI, PNG, JPG, ZIP).
SCORM
evolCampus supports Scorm.

If you have materials published in this format, you can easily upload them and create more interactive e-learning courses.
Impress your learners with all kinds of activities
BOOST YOUR CONTENT WITH AN ONLINE TEACHING PLATFORM THAT HAS THESE RESOURCES: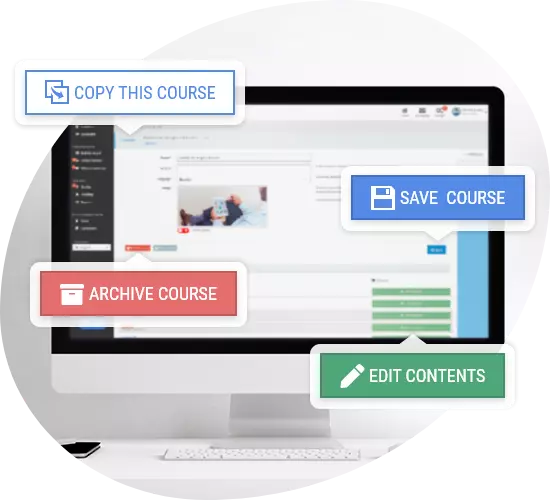 Give yourself another chance with an e-learning course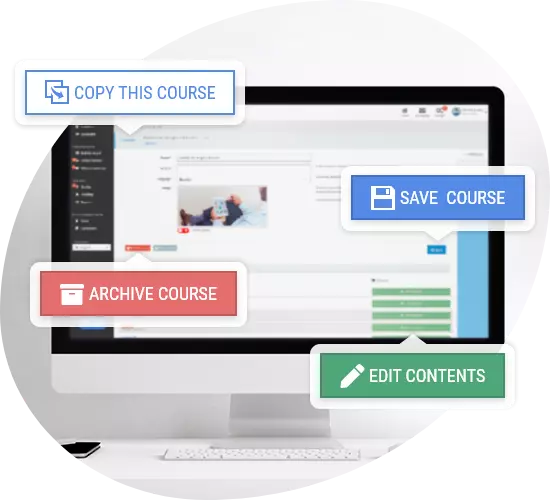 If your learners are not progressing quickly, it's not your fault.
evolCampus provides you with everything you need to create e-learning courses that everyone will love.
It enables your learners to progress in a comfortable and agile way!
Guide learners through a user-friendly e-learning platform and make sure their progress is comfortable and independent.
Structure the contents by topics or modules and enable viewing in multiple formats.
With evolCampus you can do great things
...you just have to discover them